We set out for Lodz to meet our Children in the Home Hospice. We took the medical equipment with us that the hospice was much in need of i.e. oxygen concentrator and electric aspirator. In the nearest future the equipment will be used by the 11-year old Agatka. We also popped in to see Partyk who suffers from pemphigus, an immune disorder, who indulged himself in the sweets we brought for him!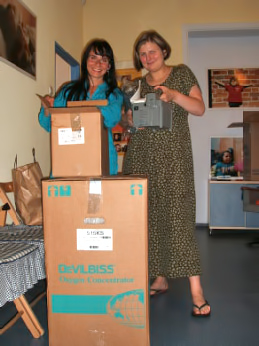 Linda Sztyller of the Duval Foundation gives the medical equipment to the Home Hospice for Children from Lodz region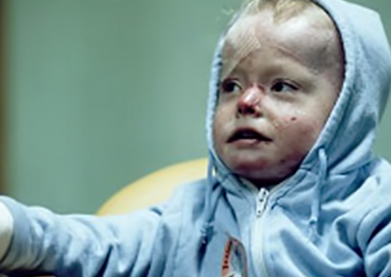 Patryk. "Danio" cream cheese and "Grzeski" bars are his greatest delicacies!