Duval Foundation has organized an educational-cultural meeting in Children's Home in Warsaw. It was supposed to provide attractions and joy, also bringing knowledge about the European Union, culture and history of the various countries.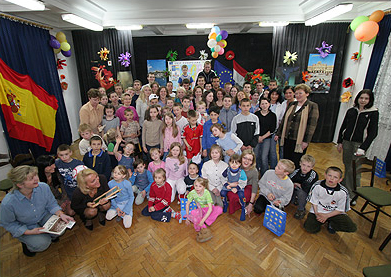 Flowers, oranges, Spanish music and dishes, charismatic dancers, competitions with prizes, professional dancers teaching children cha-cha and samba and a wonderful showman and presenter Conrado Moreno – this is the easiest summarizing of the Spanish evening. There was no end of shouts of joy and fun!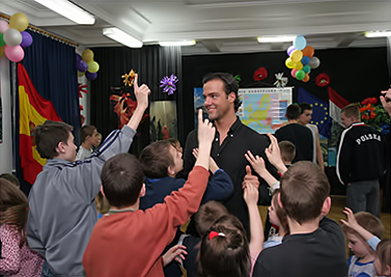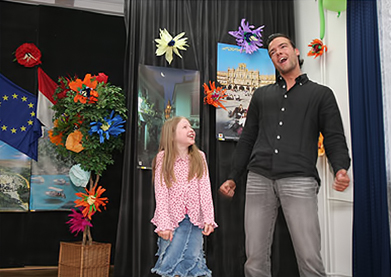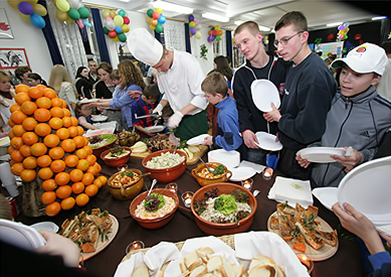 At the end of this fantastic and great success meeting – Katarzyna Romanowska of Villa Nuova restaurant – sponsor of a Spanish buffet – has served great dishes typical for the Spanish cuisine.
Dyrektor Domu Dziecka – Pani Teresa Skudniewska wręcza Conrado Moreno pamiątki od Wychowanków. zdjęcia: Jacek Barcz