In December 2004 we organised fund-raising for two Warsaw-based Children's Homes.
We started with Maryna Falska Children's Home (Dom Dziecka) No.1, by donating PLN 5,000.
Thanks to our donation, the residing children have new winter wear!
We were also invited to a magnificent Christmas Eve, in which we were delighted to participate!
Have a look at the pictures of the kids and their beautiful outfits!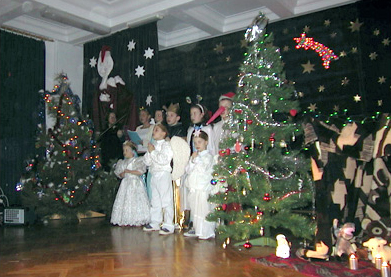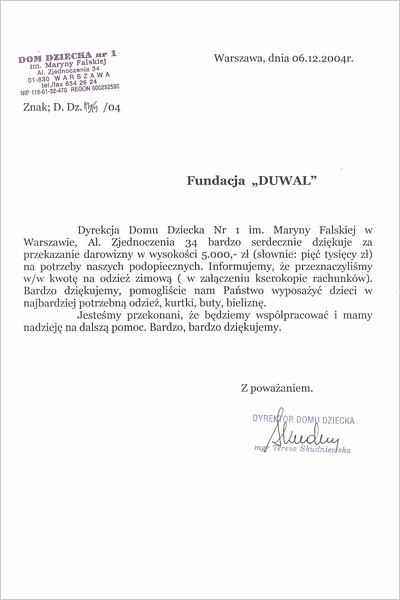 We also helped the "Kolo" Family & Child Support Centre to enjoy this Christmas.
We made huge shopping for all 90 children residing at the centre.
We bought Christmas presents, the most wanted items such as anoraks, warm tops and trousers, hats and scarves and the fun items such as toys and children stories on DVD.
The presents were given to the kids during the Christmas Eve celebration. To view the event, have a look at the pictures!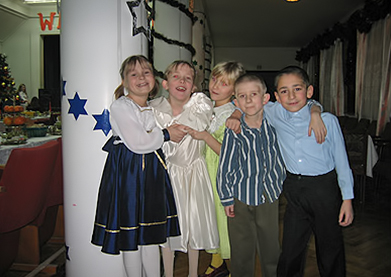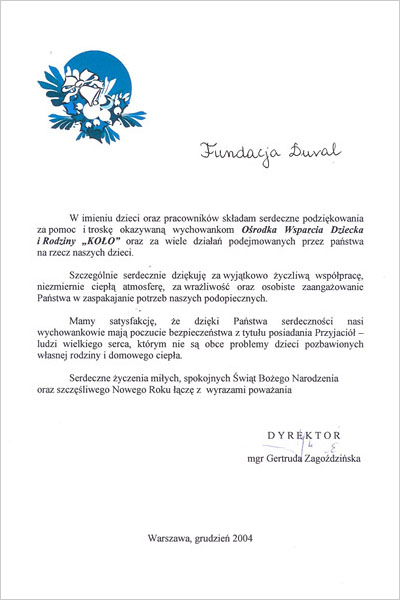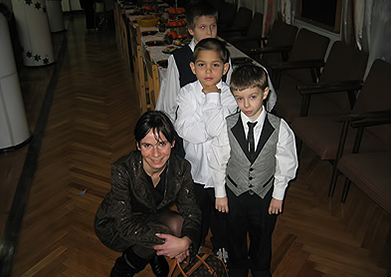 Linda Sztyller – The Duval Foundation with the Children's Home kids